Designed to perfectly enclose your Flex 2, the casing for this smart bangle is made of solid sterling silver metal and coated with yellow and rose gold in a unique pattern. A natural pink sapphire is then handset and decorated to give the Brilliyond Smart Fitbit Bangle a one-of-a-kind sophisticated look.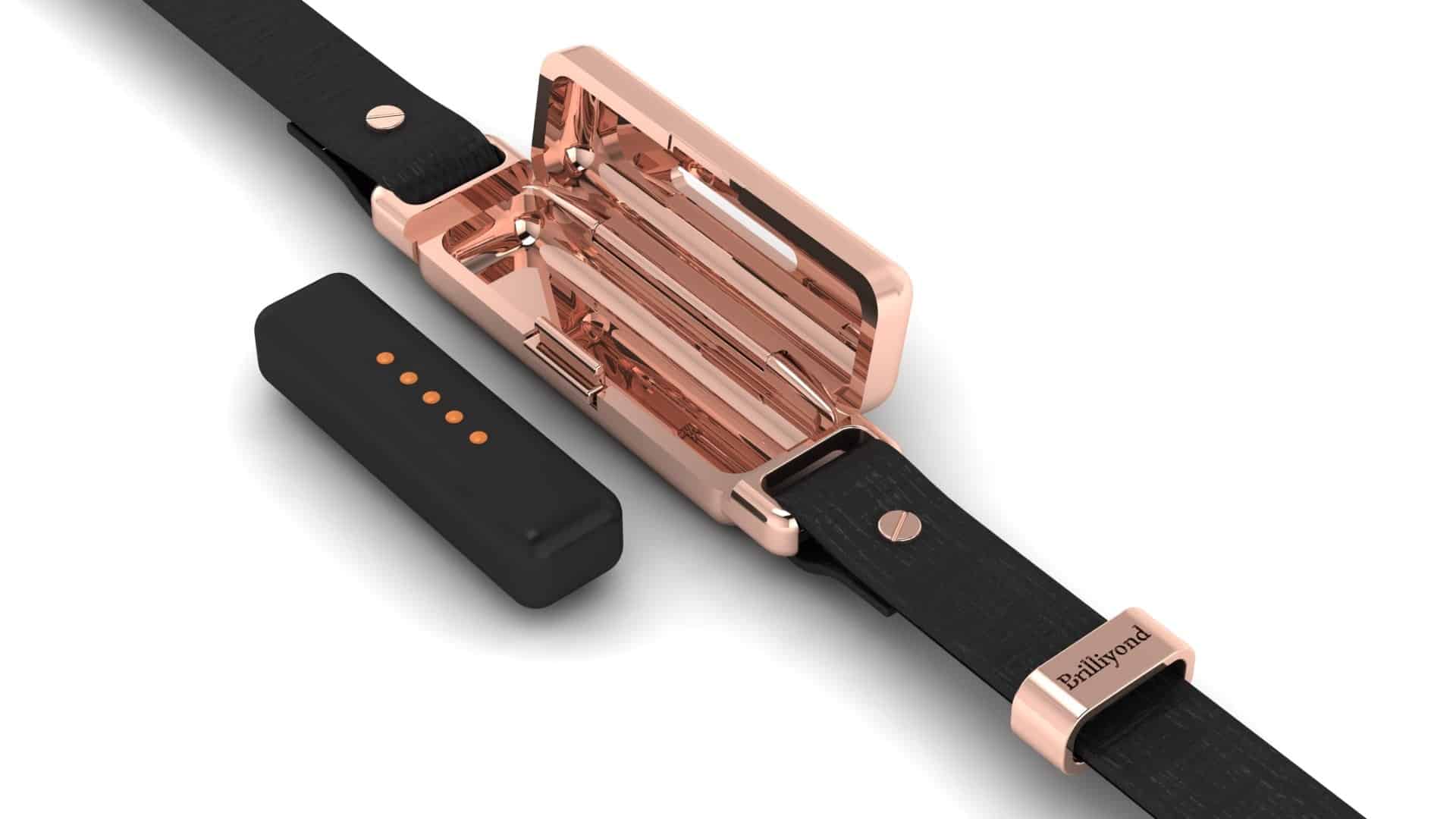 Equipped with a totally adjustable cherry belt and available in different colours for men and women, order this smart bracelet online now!
Gemstones: Pink Ceylon Sapphires
Material: Gold Plated 925 Sterling Silver
Compatible Fitbit Activity Tracker: Flex 2
Fitbit Flex 2 tracker not included and is sold separately. For best results, use the original Fitbit wristband to track your
fitness activities.
SKU: 111423