Keep track of your daily activity while you combine the spectacular beauty of luxurious Australian jewellery with your current fitness tracking device. This Brilliyond smart bangle specifically meets the functionality and the luxury that you are looking for in a quality smart jewellery.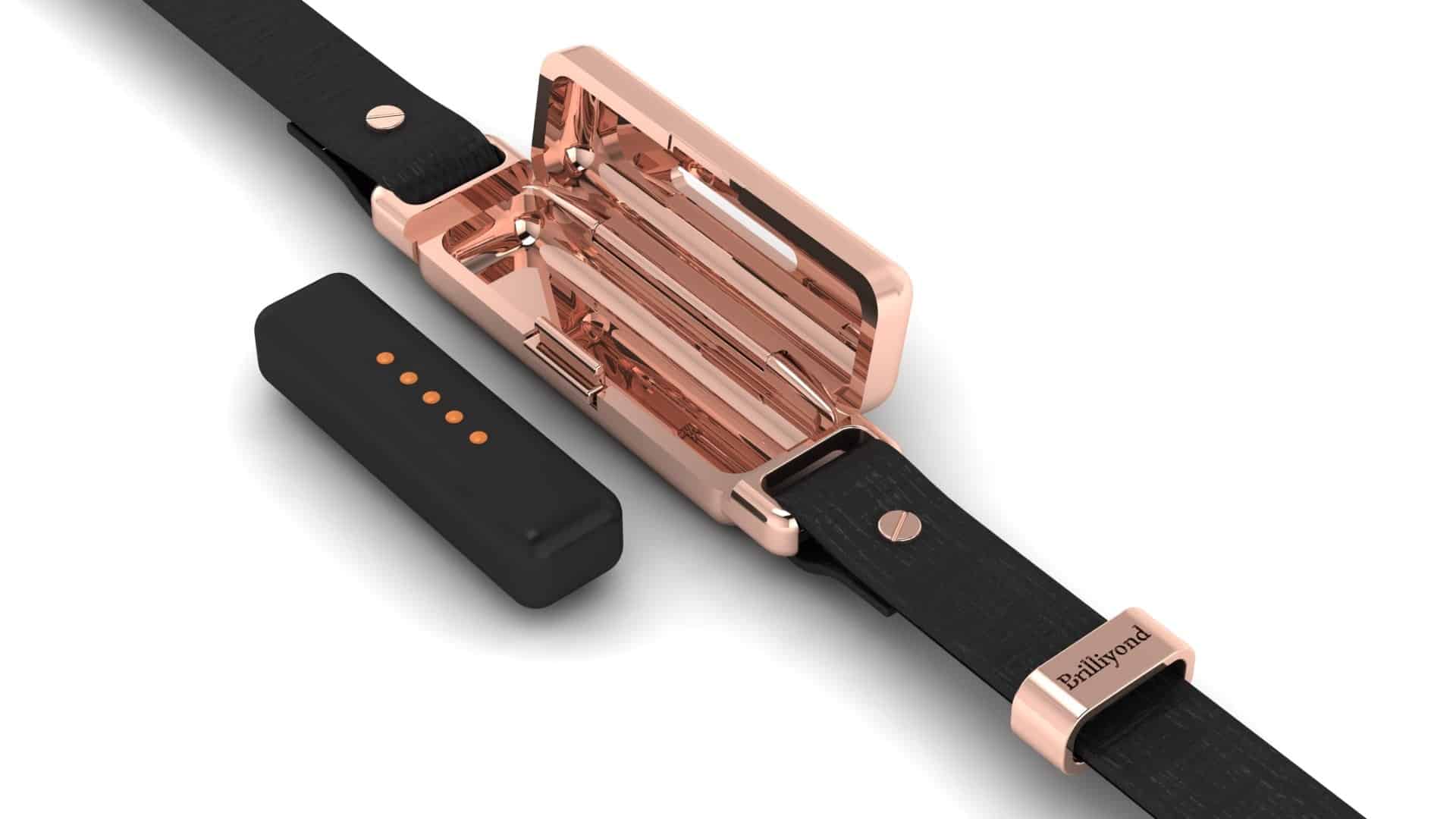 Featuring natural blue Ceylon sapphires decorated over a time-tested rose gold plated 925 sterling silver Fitbit Flex 2 styled casing. Designed for maximum comfort and completely adjustable to accommodate different sizes, order one of this affordable wearable technology online now! Available all across Australia in variants for men and women.
Gemstones: Blue Ceylon Sapphires
Material: Gold Plated 925 Sterling Silver
Compatible Fitbit Activity Tracker: Flex 2
Fitbit Flex 2 tracker not included and is sold separately. For best results, use the original Fitbit wristband to track your
fitness activities.
SKU: 111447